Today's smartphones are slowly turning into digital cameras with more brands beefing up the photography side instead of communication, interface, and productivity aspects.
A smartphone with good specs and good looks, for a reasonable price. If you'd look on its specs and design, that's probably how the Samsung Galaxy J7 Pro can be described.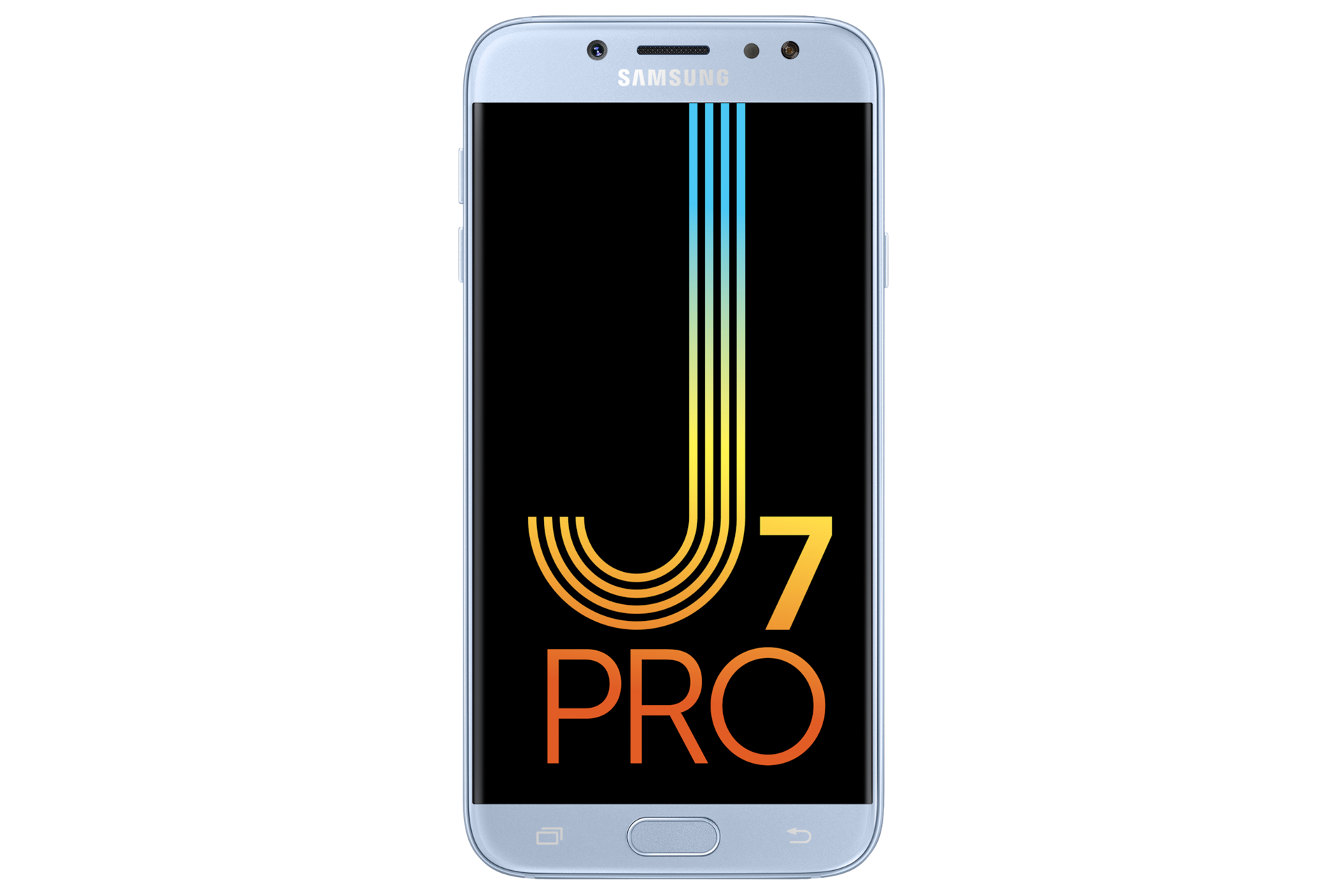 And why not? you have an octa-core processor, a seemingly good-looking display, and a set of cameras that are touted to take good looking photos even in less than ideal conditions.
The J series places itself below the slightly expensive A series. As the A series lineup has couple of phones, the J series has a similar standing. We have with us the higher-end Galaxy J7 Pro which is a step above from the J5 Pro.
Offering a 5.5-inch screen, it is on the larger side of smartphones. The question is, is it really as good as the paper says? or is it another case of too good to be true? let's find out.
Let's see in the detailed breakdown right below.
Key Specifications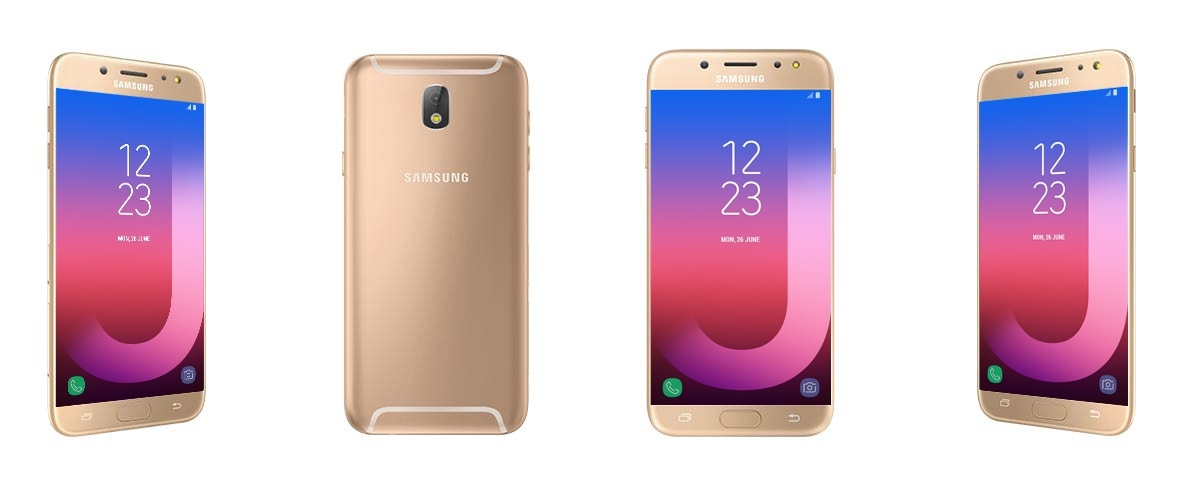 5.5-inch Full HD Super AMOLED Display
1.6GHz Exynos 7870 Octa-Core Processor
3GB of RAM, 32GB of internal storage expandable via microSD card (Up to 256GB)
13MP Rear Camera, f/1.7
13MP Front Camera, f/1.9
Android 7.0 Nougat
3,600mAh battery
LTE Cat.6 with support for Double Carrier Aggregation
Fingerprint Sensor
Dual SIM
Always on Display
Design & Display
Available in colors of gold and black, the J7 Pro has arguably the best screen display at its price range.
Flagships aside, the J7 Pro is one of the prettiest devices I've seen from the brand. It just has that sexy vibe that you don't see in others. The 5.5-inch display screen shines with great color reproduction and the signature vibrancy that Super AMOLED displays are known for.
The slim form factor, the soft curves, and the matte finish at the back seem to be harmoniously crafted. It's rich, it's lively, and it makes the phone just a bit more fun to use. The device feels very solid, and the size is just right for efficient one-handed operation.
From the handling texture to ergonomics, this smartphone could score just below the excellent line, but its heft may leave you a question mark above your head.
Unlike most other devices, the button layout is quite different here. The power button is on the right, while the volume rocker is on the left side and can easily be reached by the index finger. They're also quite responsive and have a good tactile feel.
The speaker is also placed on the right side, which I think is something that's well thought out, as it won't get covered by your palm when using the device in landscape mode.
Battery
Often battery life is a problem of phones with big screen and large resolution.
Samsung knows it and they have a solution. Together with Android's latest OS a power efficient chip, Samsung equipped the Galaxy J7 Pro with a bigger than usual 3,600 mAh of juice.
Speaking of charging time, it is a tad slower than expected. We needed a little over 2 hours and 30 mins to fully charge the phone from 0 to 100 percent.
Camera
While the cameras do perform well as far as quality is concerned, the camera does struggle from time to time to properly focus on objects. Hopefully, this can be fixed with a software update.
In lowlight, grains are more evident, but it is still better than most front facing cameras. Yes, even if it lacks OIS. Moreover, in conditions where there's almost no light, you may use the flash. It'll use the screen and the dedicated soft light like LED flash to give you great results in lowlight.
Samsung loaded the Galaxy J7 Pro with a very special single camera setup that's designed for lowlight photography. It rocks a 13 MP sensor with an f/1.7 aperture lens, the widest and brightest on its class today. It is also complete with a quick autofocus and a bright type of LED flash.
Performance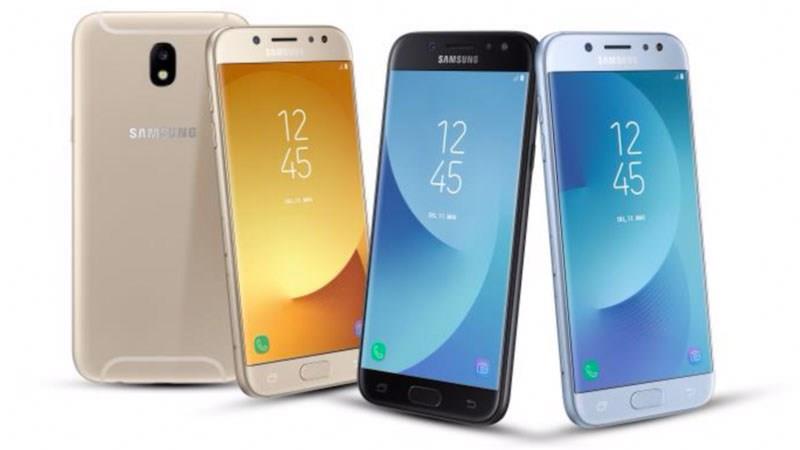 With the use of the same 1.6 GHz 64 Bit Exynos 7870 octa core processor, Mali T830 GPU and 3 GB of RAM, we know what to expect. The speed of performance and multitasking just a tad better than the lower-end Galaxy J7 Prime.
General performance in multitasking, social media, watching movies and gaming are identical. It would have been better if Samsung used a more modern chipset here. Maybe even just Helio P20 with better GPU and speed. Heating is minimal though.
Software
The Galaxy J7 Pro comes with Samsung Experience 8.1 which is exactly the same as on the Samsung Galaxy S8. For users, this is amazing news.
Not only are you getting the same software experience of a flagship but features are being carried over as well. This makes the Galaxy J7 Pro a bargain.
Pros:
Great display
Inexpensive
Ergonomics
Triple slot for SIM cards and expansion card
Cons:
Heavy
Slightly thicker than its foes
Speaker placement
Verdict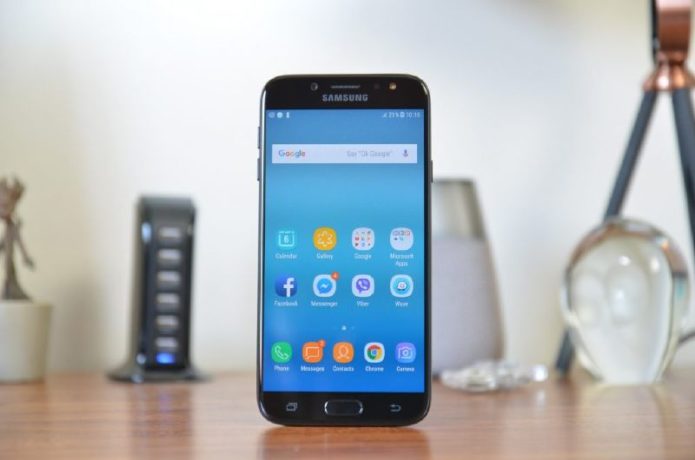 The Samsung Galaxy J7 Pro is great mid-range smartphone for those who want their smartphones to have all the latest features and modes including an upgraded camera lenses for a wide range selfies.
Tags -
Samsung Galaxy J7 Pro ,
Review of Samsung Galaxy J7 Pro ,
Samsung Galaxy J7 Pro in Nepal