Mahindra Auto has unveiled the new TUV Stinger concept in India. The convertible SUV features the capability of an SUV with the stylishness of a convertible. Following that, the TUV Stinger should be making its debut in Nepal soon as well.
The new TUV is powered by the powerful and iconic mHawk family. The TUV Stinger delivers 140 BHP and 320 Nm of torque.
The SUV has a pretty macho appeal with its stylish wheel arches, and robust body cladding. Its simple and distinctive lighting signature is inspired by the scorpion, while the stylish LED headlamps and taillamps add to the vehicle's contemporary appeal.
The Mahindra TUV Stinger convertible SUV concept made its public debut at the Auto Expo 2018 in India. The TUV 300 is based on the principle of the Mahindra TUV 300 sub-4 meter SUV. This new TUV Stinger has been designed keeping in mind the young buyers who live an active lifestyle. 
However, Mahindra hasn't revealed any production plans, seeing that increasing number of quirky and modern utility vehicles like the Honda WR-V, Renault Captur, and even the new Ford Freestyle enter the market, we cannot ignore the possibility of the TUV Stiger eventually finding its way along the road as well.
The Mahindra TUV Stinger convertible SUV concept comes with an urban appearance. But appearance is not the only thing this monster packs. Mahindra also promises superior safety and reliability.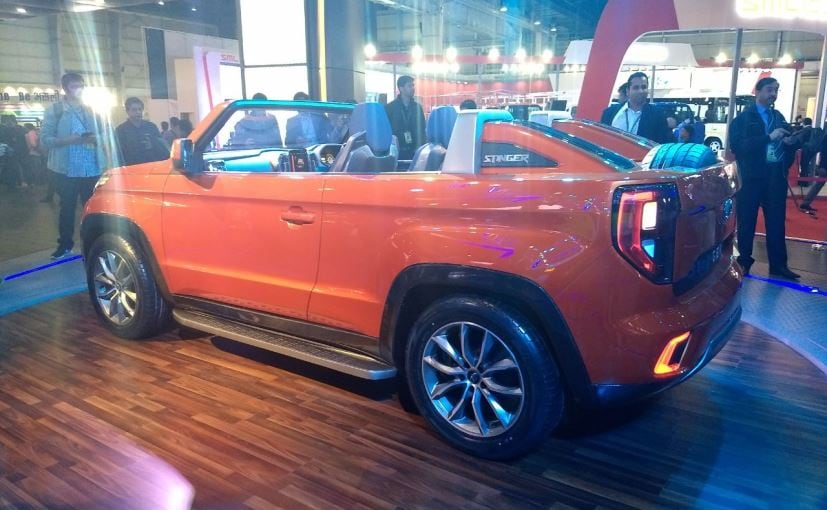 The SUV comes with a large chrome grille with a pretty big logo applique that Mahindra says is inspired by a bird in flight, to symbolize the spirit of freedom.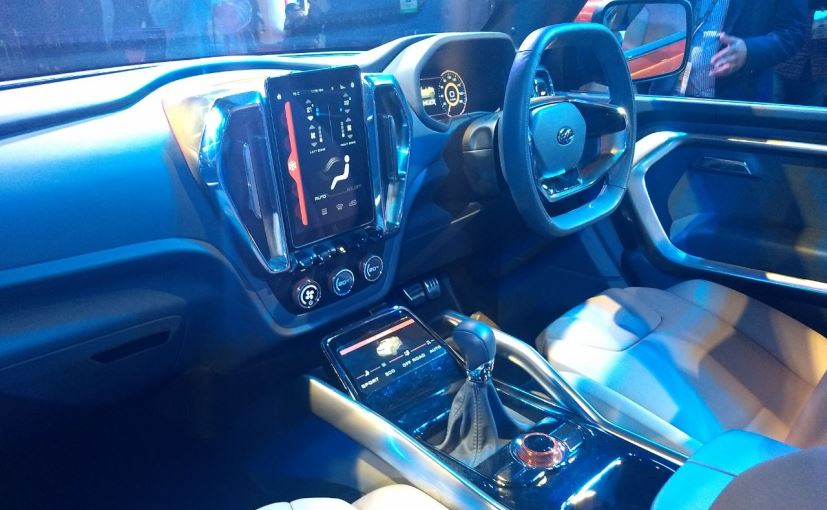 Tags -
Mahindra ,
Mahindra TUV 300 Convertible ,
Cars ,
Auto