Crossfire, one of the newer dirt bike brands in Nepal, is now bringing the Crossfire GR7 in Nepal. The Crossfire GR7 is available in Nepal at a price of Rs.5,27,000. 
The Crossfire GR7 is intended to be an upgraded version of the dirt bikes that already roam the roads of Nepal. The GR7 comes with new designs and a comfy suspension that is made to take the dirt bike giants head-on.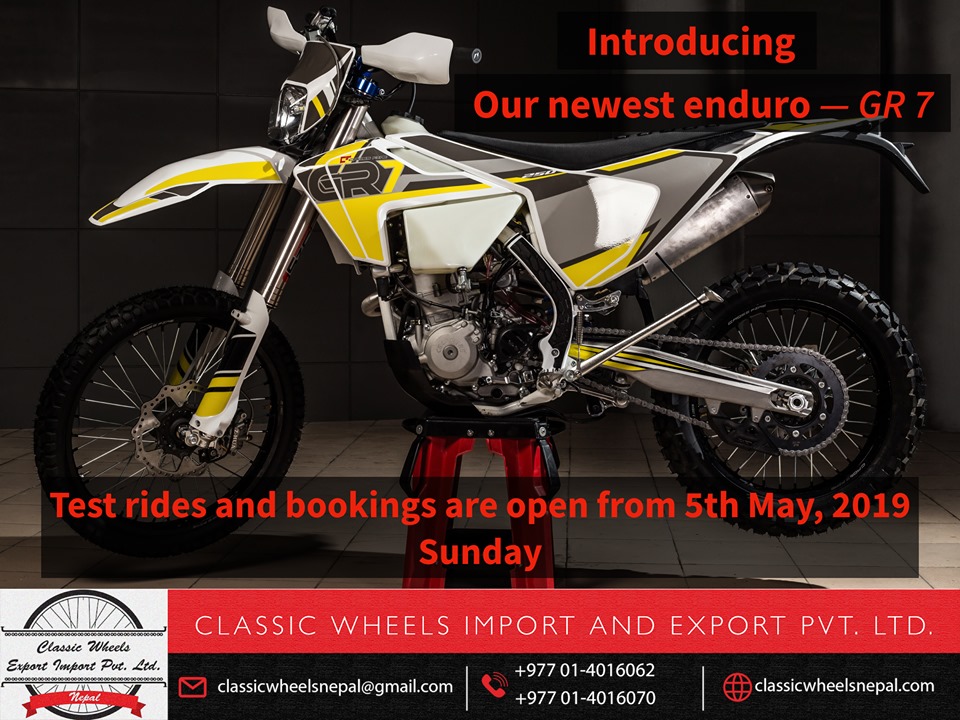 Keep in mind, the price of Rs. 5,27,000 is for a limited time. This price might very probably be raised after some time. So if you're looking for a dirt bike right now, this is the offer for you.  
The Crossfire GR7 comes powered with a 250cc liquid-cooled engine. The engine generates up to 30bhp of power and a max torque of 23nm. Crossfire GR7 gets a telescopic suspension on the front.  
Crossfire GR7 comes with a halogen headlight, LED tail lamp, LED turning lights, Upside-Down Forks, and a digital instrument display. On top of this, the GR7 also has a CNC Triple Clamp, Pillion Support, Handrails, Skid Plate, Flexible Hoise Coils, Self-Cleaning Foot Pegs, and Cubic Headlight.
Tags -
Crossfire ,
GR7 ,
Bikes in Nepal ,
Dirt Bike