The education condition of Nepal hasn't changed much from what it initially was. The education startup SoAni Tech was founded on July 24, 2016 with just two team members with the main aim of digitizing the education sector of Nepal and improve it for the better. The new startup aims to change the scenario of textbooks and the learning process.      
A flagship project i-Learning was recently launched by SoAni with a vision to digitize the entire education system of Nepal. There are certain phases to this. In the first phase, the aim to digitizing the textbooks of Mathematics, Science, Nepali and English for Grades 1 – 5 is the main objective. In the next phase, the digitization the textbooks of grades 5 – 10 will be done. The digitized contents will be released in the form of interactive mobile apps and software and can be consumed through smartphones, iPads/tablets, and computers, both online and offline.
This system strives towards efficient learning among students, ultimately revolutionizing education in Nepal. "The similar e-learning products currently available in the market mainly have textbook contents displayed and two people talking to each other, but students do not have two-way interaction. i-Learning will be much advanced with varieties of interactive features," shared the founder of SoAni. The i-Learning contents are currently being developed in 2D animation. There are talks about developing 3D contents for the books as well, which can be use with Virtual Reality gears. With i-Learning, students will be able to feel what they learn. Works on the VR will probably start by 2020, as the VR concept is slowly gaining pace in Nepal.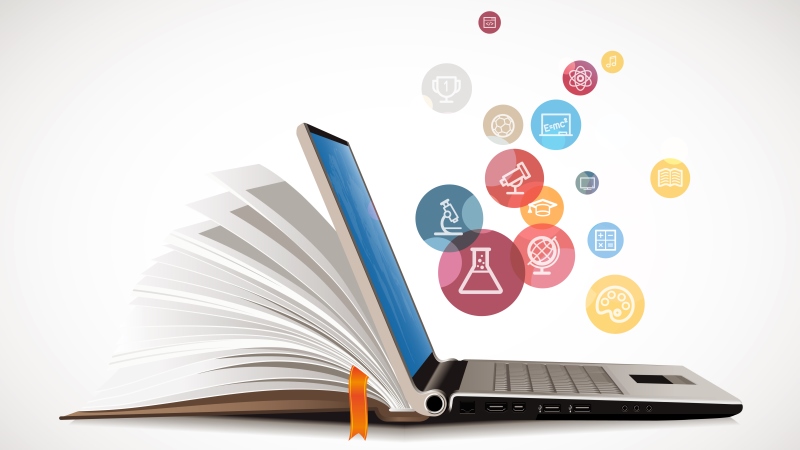 The digital books are prepared in close coordination with the respective textbook authors. The materials are not only focused for students in the urban area but also for those in rural villages. However, despite the idea being revolutionary in the context of Nepal, it is difficult to implement, and presents its own challenges. The founders of SoAni express that it was hard to find expert human resources for animation and other works. Furthermore, finding 2D/3D artists was also a real tough job. Nevertheless, SoAni started with just two team-members but currently has 20 team members. The team was also among the top 5 ICT startup companies in an official selection for ICT Award this year.  
Read the full report on SoAni by GlocalKhabar here.
Tags -
Education in Nepal ,
Education Condition in nepal ,
SoAni Tech ,
Digital Education