We have heard of the most expensive suits with enormous sized rooms, ultra-modern beds, attached revolutionary bathrooms and delicious menu service.  They are mostly a building on a base of land, allotting analogous features of home. Some of hotel encompasses the creativity that we'll fall out of the words;
Free Spirit Spheres, British Colombia
They are an exception sphere shaped hotel rooms for each one visitor within the eco-friendly concept. Free Spirit Spheres are suspended through the branch of tree accompanied by complex pulley system. They are thee in numbers and have a name for each. Eve is the smallest as well as oldest one; Aaron is the second largest sphere and Melody is the youngest out of three composed of fiber glass.
Giraffe Manor, Nairobi, Kenya
On a land of 140 acres of indigenous forest, Giraffe Manor amuses the guest with Rothschild giraffes poking their long neck inside the hotel so that they can have a taste of food. Thus, windows and doors of Giraffe Manor are opened in each dining timetables in order to dine with giraffes.
Kakslauttanen Artic Resort, Finland
Ever dreamt of dwelling in igloos? They are the most intriguing dozens of glass igloos, available for eight months, where guest can rejoice the view of northern lands. The temperature outside the igloo is about -40 degree Celsius. Hence, they are composed of special thermal glass along with coating polymer to prevent the glass from frosting over. Similarly, temperature inside igloo is maintained to 58 degrees Farenheight, which compose warm texture for guest.
Ice hotel, Jukkasjarvi, Sweden
It is the primary ice hotel in the world, built by Sweden artist to commemorate natural resources of Sweden. Each room has designated ice sculptures, ice beds, accommodating ice wanders in a temperature of – 5 degree Celsius to -8 degree Celsius- Too cold. Ice bed is provisioned with thermal sleeping bag to prevent the occurrence of hypothermia.
Attrap Reves, France
These are the outdoor hotel rooms enveloped in transparent bubble. Each bubble is located in the most scenic environment. Worried about privacy? They may be transparent but each guest has private access to their bubble room via yummy dishes, telescopes and outdoor Jacuzzi.
Manta Resort, Tanzania
Pemba Island of Tanzania beholds most fascinating underwater hotel in 273 yards offshore Manta house reef. Reef is enriched with ocean wildlife. This island offers a room submerged inside an ocean and circled by reef creatures. The room is facilitated by large glass so that they can rejoice ocean wildlife entities. Amidst night, guest can turn on the special spotlights for highlighting the nocturnal sea entities.
Henn-na Hotel, Nagasaki Japan
It is world's first robotic featured hotel. It has 144 rooms and 186 robots, including multilingual receptionist and porters. Room is well equipped by ultra modern air conditioning system. It detects the guest body and customizes either heating or cooling system as per human body need. There is no telephone either but, provisioned with tablet where, guest can request a room service. A tulip shaped mini robot is installed next to tablet for answering queries of guest.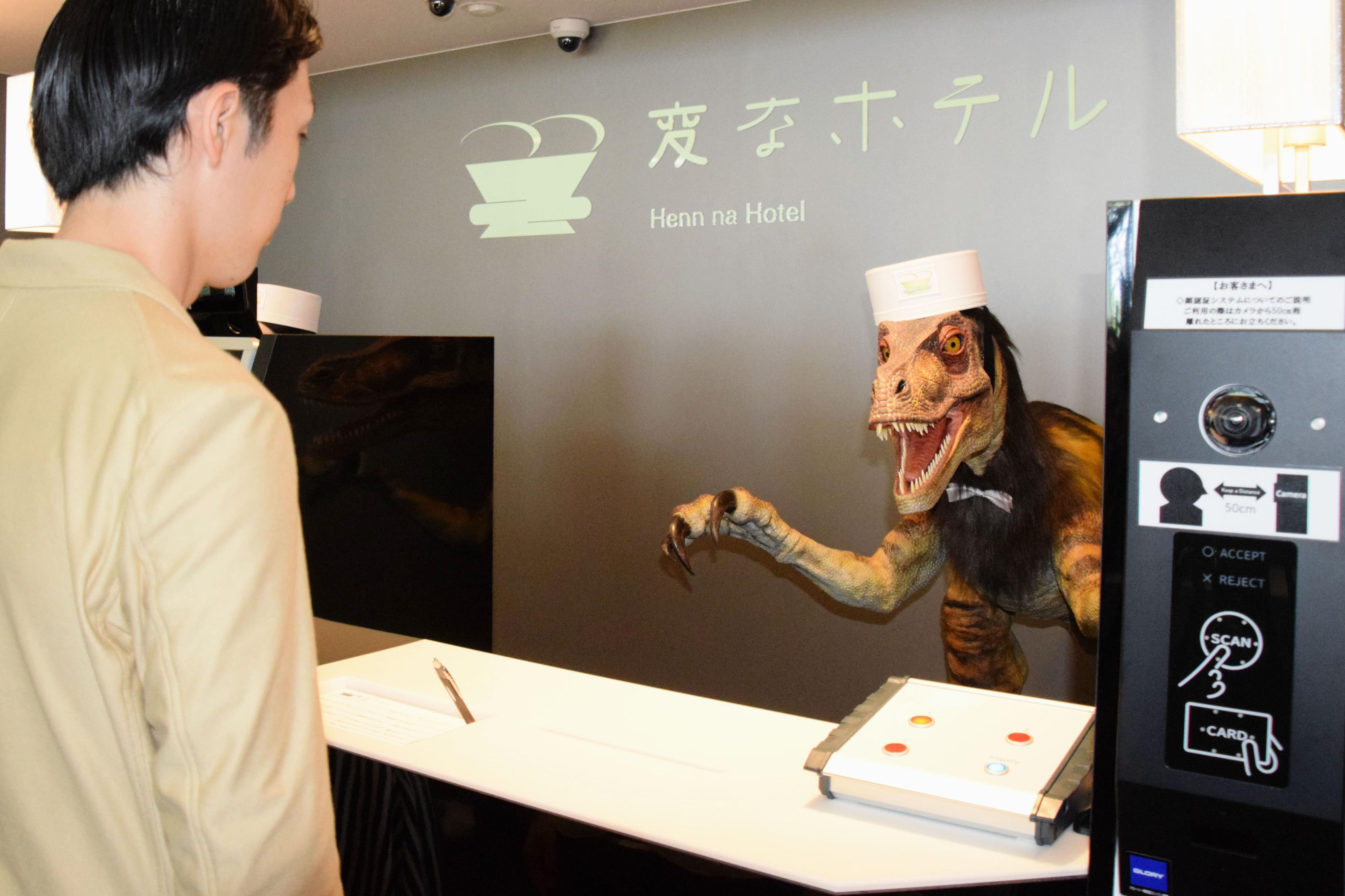 Tags -
hotels ,
amazing ,
northern lights ,
weird ,
suite rooms